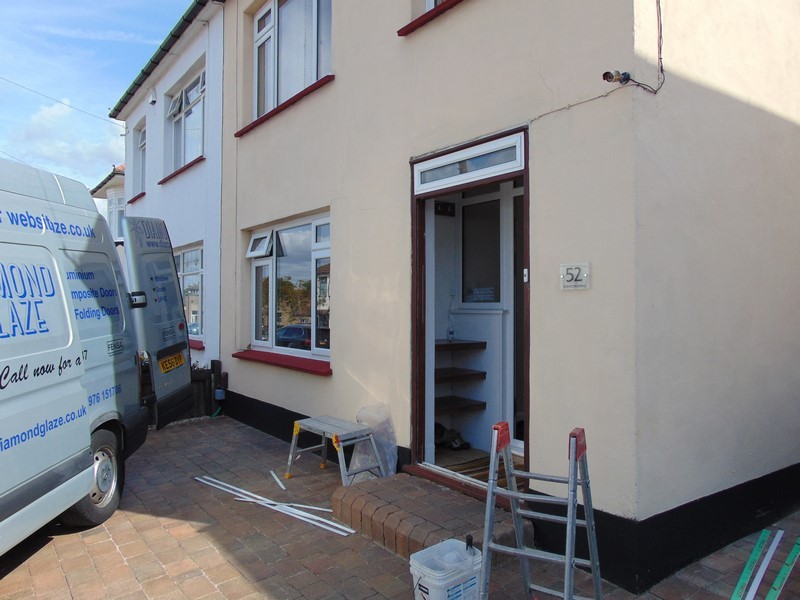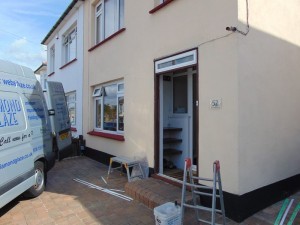 We were asked to go to this property in Stanford-le-Hope to remove the doors from an old looking porch and replace them with brand new doors that would add extra security as well as enhancing the look of the home.
There was the option to have either just one door that opened or two. Our client opted for two. We also installed a top fan light that would allow the porch to be ventilated in the summer ensuring its nice and cool.
The previous doors were aluminium, which made them look very dated. Every time it rained, the old doors would leak. The new doors are more soundproof and better insulated. They look great as we ensured they matched the rest of the windows (which we had previously fitted). The client was more than happy with the finished results.
'Steve and Dan once again quoted competitively and exceeded our expecations after replacing doors and windows on our property. We really wouldn't go anywhere else in Thurrock / Essex for any double glazing / windows / doors that we needed'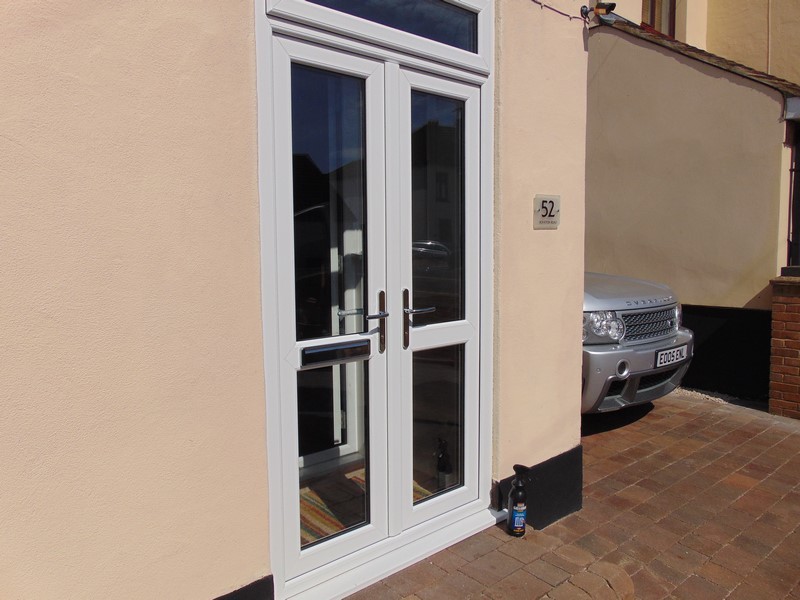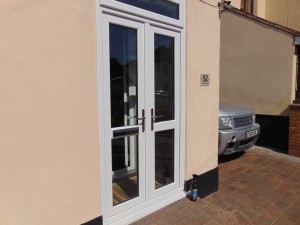 We have now replaced all the windows / doors and garage glass in the property featured and the client has even recommended us to other members of his family. Give us a call if you need your old front door replacing and we can give you a large selection and great / cheap quotes.