If you are looking for ways to enhance your home and have enough space outside your house to have it extended, then why not consider having a conservatory built. Not only do they look stylish and can add a bit of character to your house but they are also a great idea if you would like to gain an extra room, perhaps you need another space to study or relax, or perhaps you want a place for the kids to play.
We at Diamond Glaze love building conservatories and can give you all the advice and help you need to come to your final decision about it. We have many years' experience and we know what our customers like. We take in to consideration the ideas they have and together with our experience we can help to create the perfect conservatory that you will be happy with.
There are so many reasons for having a conservatory built, like we said, you could gain an extra room so it could be used for an office, a play room, a living room or even a dining room, a great place to entertain your guests. They can add light and space that is needed and are they very cost affective while adding value to your home.
Here are the different types of conservatories to choose from:
Orangeries
Orangeries have that elegance and classic style and fall in-between conservatories and traditional style extensions. They can be both contemporary and traditional. They are either built with brick pillows that have many windows in-between them offering you more privacy than a conservatory or they can have windows all the way round and have a pointed glass roofs enabling all the natural light to flood in.
Victorian
Victorian style conservatories are probably the most popular type of conservatories built and this is because they suit all types of houses. They are built from modern materials such as PVCu and aluminium so they are built to last. Most of them have a bay front and a steeply pitched roof.
P shaped conservatories
P shaped conservatories are ideal for larger, detached properties and combine a mix of both Edwardian and Victorian style conservatories. Families often use the longer part of the p shaped conservatory as a living room while using the smaller section for a dining room or play area for their children.
Edwardian
Edwardian style conservatories are ideal for any type house or bungalows. They are stylish yet add character to your home. They have a rectangular floor plan that maximises the use of internal space.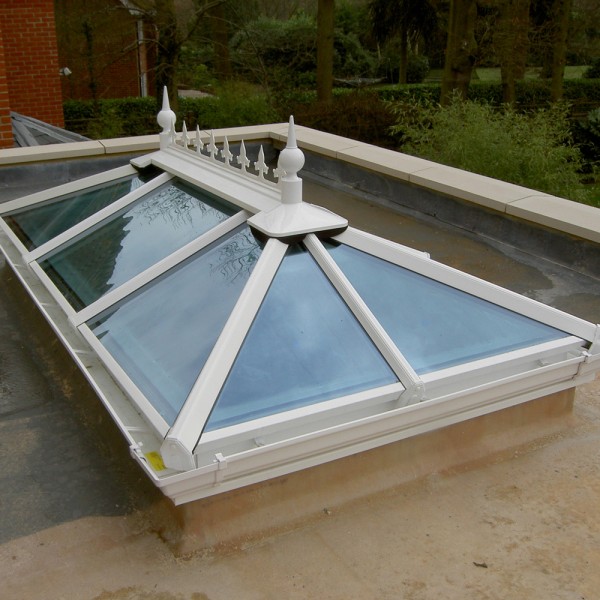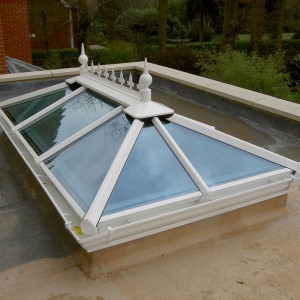 It is unlikely that you will need planning permission before having your conservatory built but we will discuss this with you when you contact us. Please take a look at our website to see all of our services.
Lantern Roofs

Lantern roofs are an excellent way to increase the amount of daylight into a roof with a flat roof.  Made from uPVC in many styles, these can be a superb solution to create the conservatory feel to an extension.